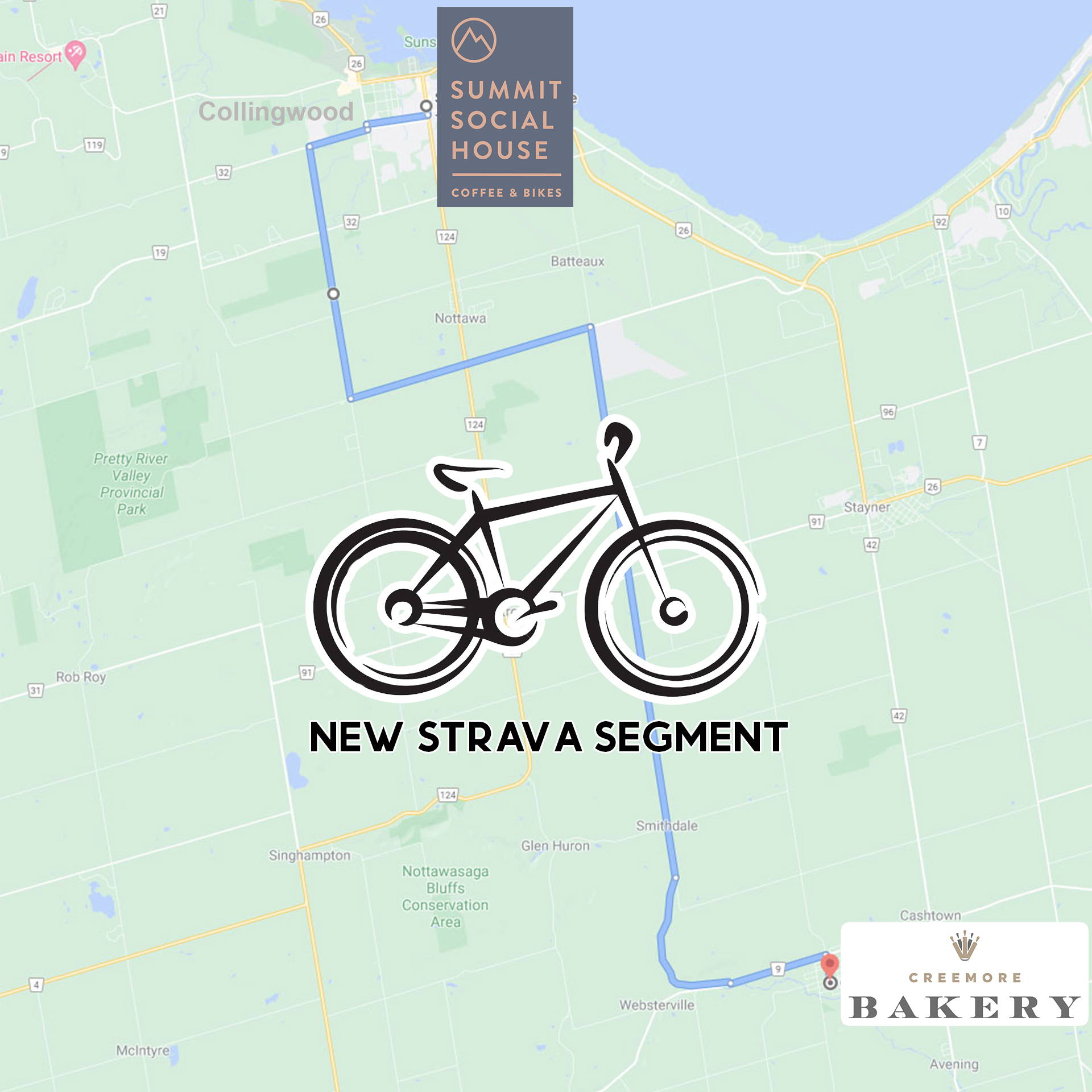 We are excited to partner with Summit Social House in Collingwood Ontario to bring you a cycle route from Collingwood, to Creemore Bakery in the beautiful and quite Creemore, Ont.
Begin your ride at Summit Social House on Hurontario street in Collingwood. Start off your ride with a caffein boost at the only Cycle Cafe in Collingwood. Then take the scenic 25KM route to Creemore Bakery on Mill St. in Creemore. The entire time with the motivation of treating yourself to a Nitro Cold Brew and fresh Brioche donut at Creemore Bakery (donuts available Friday through Sunday).
After you have rested and recharged, its 32.3KM back to Summit, or Central Collingwood.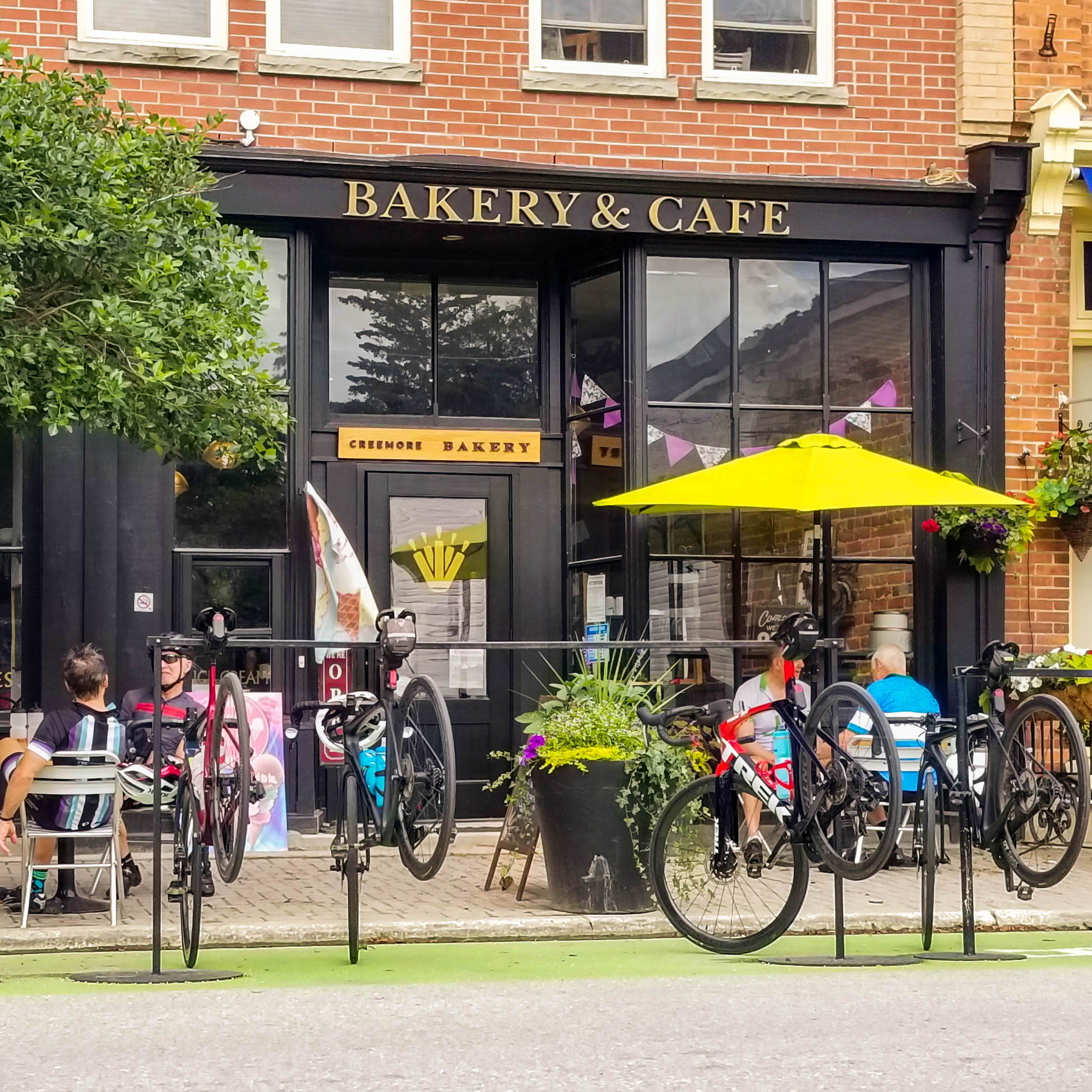 Summit to Creemore
Distance: 25.4km
Elevation Gain: 254m
Creemore to Summit
Distance: 32.3km
Elevation Gain: 174m